Anche nel campo dei servizi finanziari, l'importanza di avere un marchio di consumatori forte sta crescendo rapidamente. 

Quali istituzioni finanziarie hanno i marchi più forti e quali sono i marchi più preziosi?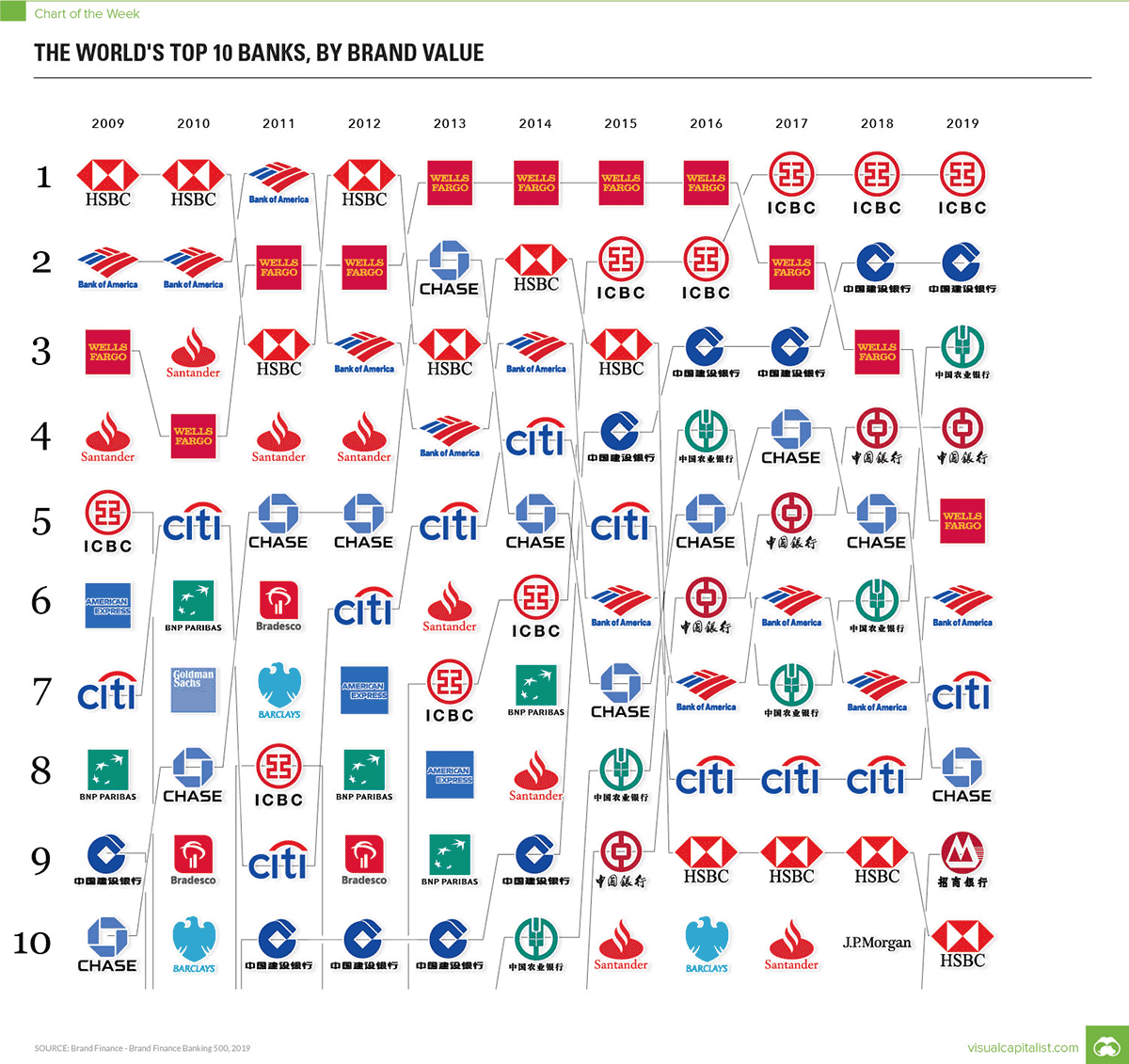 MARCHI DI BANCA PREZIOSI NEL 2019
Il grafico di oggi esamina i marchi bancari più preziosi del mondo, secondo Brand Finance.
Va notato che il valore del marchio viene misurato come il valore delle attività di marketing intangibili e non il valore complessivo di un'azienda stessa.
Ecco i migliori marchi bancari per valore nel 2019: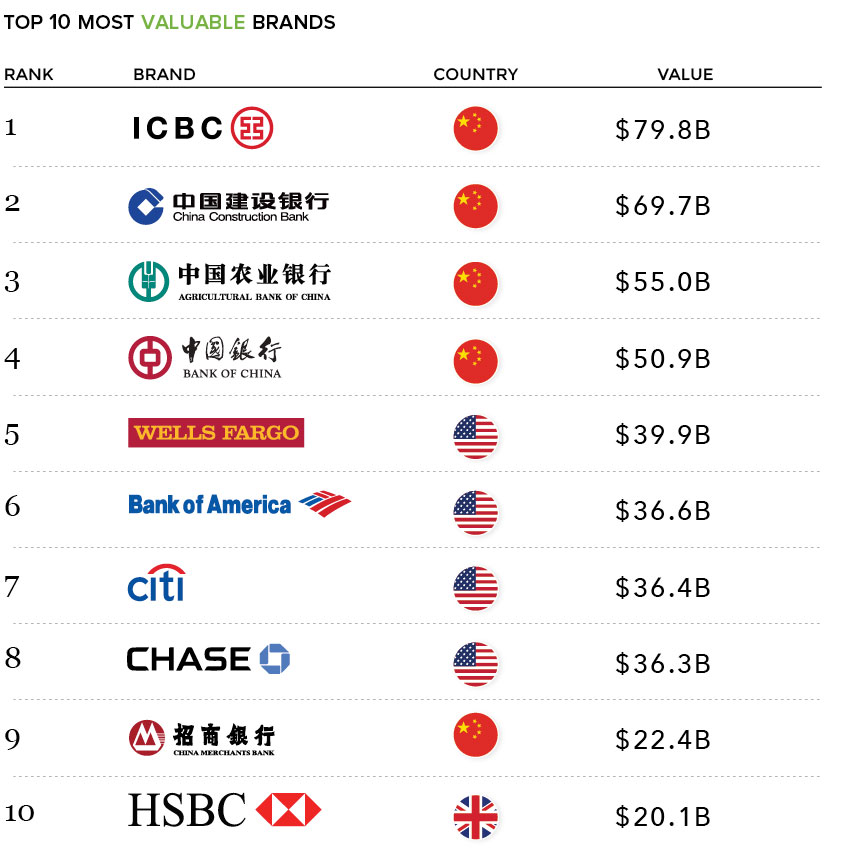 Per il terzo anno consecutivo, la Banca industriale e commerciale della Cina (ICBC) occupa il primo posto, con un valore del marchio di $ 79,8 miliardi.
Wells Fargo è la prima banca degli Stati Uniti per valore del marchio, arrivando al 5 ° posto.
L'ASCESA DELLE BANCHE CINESI
È interessante notare che le banche cinesi hanno preso tutti i primi quattro gradini, con ICBC, China Construction Bank, Agricultural Bank of China e Bank of China con un valore di marca combinato di oltre $ 250 miliardi.
Ecco l'ascesa delle banche cinesi nel tempo: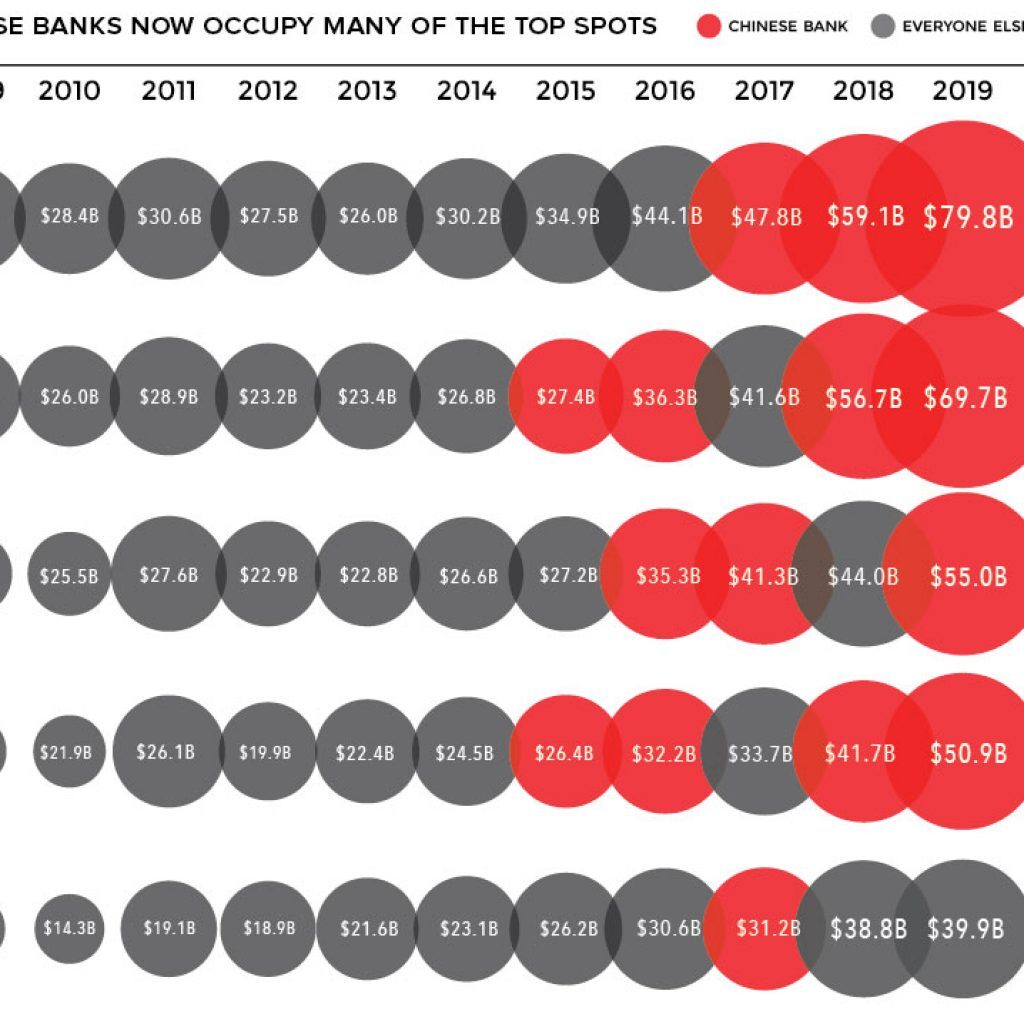 I MARCHI PIÙ FORTI DELLA BANCA
Infine, ecco uno sguardo ai marchi bancari più forti.
Vale la pena notare che, al contrario del valore, queste sono banche che hanno eseguito strategie di branding, marketing e vendita per avere marchi che alla fine creano un vantaggio competitivo per la loro attività.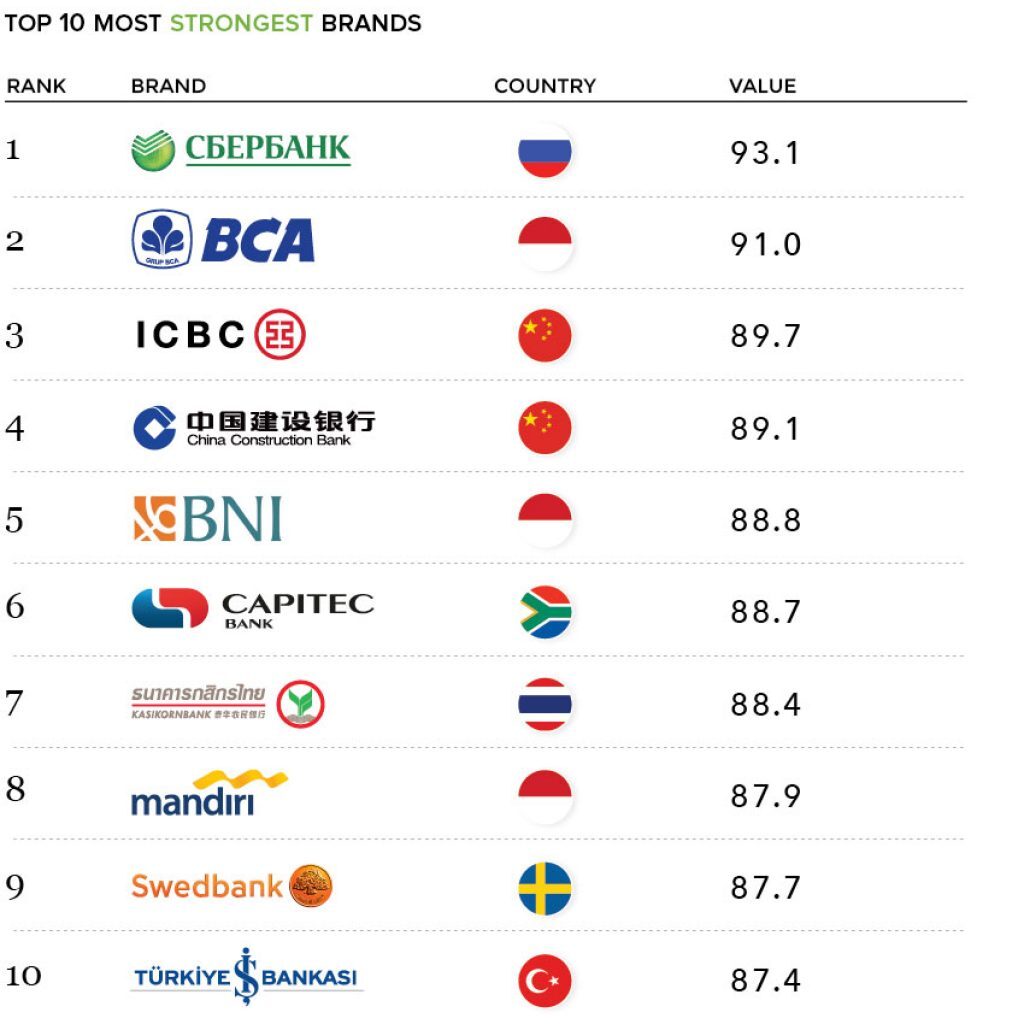 Nel 2019 e negli anni a venire una delle principali sfide per il settore bancario sarà il riconoscimento del Brand a livello locale in primis e globale così come i brand delle principali aziende che ogni giorno costellano la nostra vita.